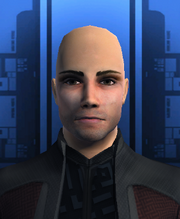 Starfleet officers, come here to stop me? You should thank me!
I'm close, so very close this time. Humans weren't quite right, Vulcans were too analytical. It has taken me hundreds of tries to get it right.
But this time, this time I've got it! Combining several different species will create the perfect race! We will rule the galaxy!
Ad blocker interference detected!
Wikia is a free-to-use site that makes money from advertising. We have a modified experience for viewers using ad blockers

Wikia is not accessible if you've made further modifications. Remove the custom ad blocker rule(s) and the page will load as expected.