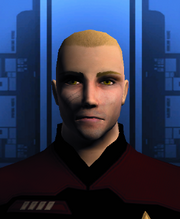 You've done well, Captain [Your name]. Now that they believe I'm actually a traitor, the Romulans are much more likely to believe the false information I've been feeding them.
Section 31 thanks you for your services. We're keeping an eye on you, Captain, and when the time comes that you can serve the Federation again, we'll be in touch.
Seen in:
Ad blocker interference detected!
Wikia is a free-to-use site that makes money from advertising. We have a modified experience for viewers using ad blockers

Wikia is not accessible if you've made further modifications. Remove the custom ad blocker rule(s) and the page will load as expected.